RESOURCES

SPIRITUAL DIRECTOR TRAINING
Spiritual Direction is primarily a "charism", a Holy Spirit energized gift to God's people. The practice of it can deepen one's capacity to connect with God and others. Whether your goal is to become a Spiritual Director, or to clarify, focus, and rejuvenate your own spiritual journey, attending a School of Spiritual Direction can have a significant impact. Sustainable Faith offers training in Spiritual Direction across North America and various locations in Europe. Please visit the CONTACT page if you'd be interested in participating in a school.
If you, or someone you know, might be interested in Year 1 and Year 2 classes, please visit the Sustainable Faith website, and you can email me, I'd be happy to offer details.
UPCOMING CLASSES
School of Spiritual Direction – Year 1 – Cincinnati, OH
Our School of Spiritual Direction (Year One) cohort will meet for five 2-day sessions, and continue over the course of nine months beginning in the fall of 2021. Instructors: Dan Henry and Owen Brock.
• Where: Cincinnati, OH. In person.
• MON/TUE: Sep 27-28, Nov 29-30, Jan 31-Feb1, Mar 21-22, May 16-17
• More: Sustainable Faith
School of Spiritual Direction – Year 1 – Online (Zoom)
Our School of Spiritual Direction (Year One) cohort will meet for five 2-day sessions, and continue over the course of nine months beginning in the fall of 2021. Instructors: Dan Henry and Owen Brock
• Where: Online Only (Zoom)
• When: MON/TUE: Sep 20-21, Nov 15-16, Jan 24-25, Mar 14-15, May 9-10.
• More: Sustainable Faith
…
School of Spiritual Direction – Year 2 – Cincinnati, OH
Our School of Spiritual Direction (Year One) cohort will meet for five 2-day sessions, and continue over the course of nine months beginning in the fall of 2021. Instructors: Dan Henry and Owen Brock
• Where: Cincinnati, OH. In person.
• When: MON/TUE: Sep 13-14, Nov 8-9, Jan 10-11, Mar 7-8, May 2-3
• Prerequisite: Year 1 training
• More: Sustainable Faith
School of Spiritual Direction – Year 2 – Cincinnati, OH
Our School of Spiritual Direction (Year One) cohort will meet for five 2-day sessions, and continue over the course of nine months beginning in the fall of 2021. Instructors: Dan Henry and Owen Brock
• Where: Cincinnati, OH. In person.
• When: FRI/SAT: Sep 17-18, Nov 12-13, Jan 7-8, Mar 11-12, May 6-7
• Prerequisite: Year 1 training
• More: Sustainable Faith
School of Spiritual Direction – Year 2 – Online (Zoom)
Our School of Spiritual Direction (Year One) cohort will meet for five 2-day sessions, and continue over the course of nine months beginning in the fall of 2021. Instructors: Dan Henry and Owen Brock
• Where: Online Only (Zoom)
• When: FRI/SAT: Sep 24-25 , Nov 19-20, Jan 21-22, Mar 18-19, May 13-14
• Prerequisite: Year 1 training
• More: Sustainable Faith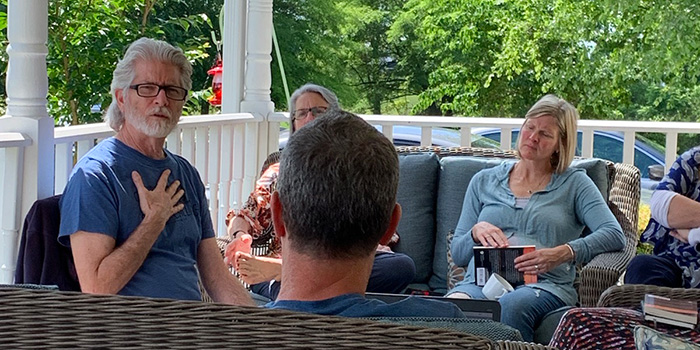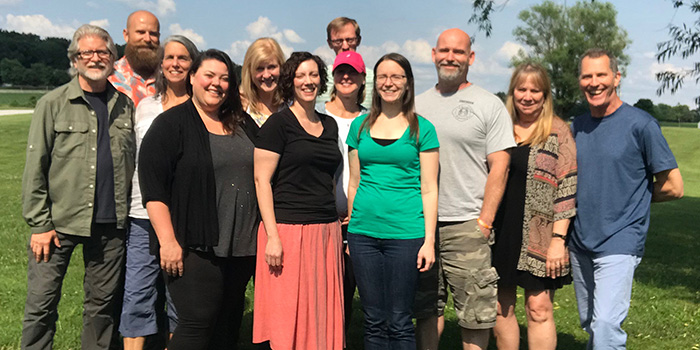 NATIONAL ORGANIZATIONS
Enneagram Institute
Resources and Training on the Enneagram personality types
Spiritual Directors International
Information about Spiritual Direction and Spiritual Directors with an interactive search for Spiritual Directors in your area
Grafted Life
Evangelical Spiritual Directors Association (ESDA)
"We are born seekers, calling strange names into the darkness from our earliest days because we know we are not meant to be alone, and because we know that we await someone whom we cannot always see."